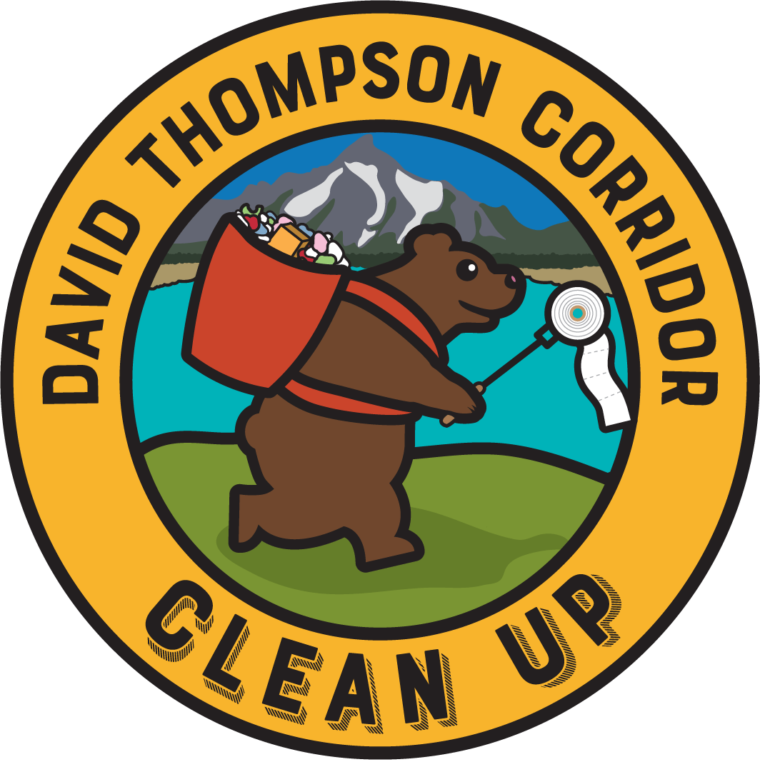 David Thompson
Corridor Clean-Up
August 19, 2023, 10 am
Pinto Lake Staging Area
Prizes & celebration to follow!
Enough is enough.
After much frustration and dismay about the trash accumulation in the David Thompson Corridor we decided to do something about it. The DTC is vast and user maintained so we've created a platform for people to take care of the area and to connect with other recreationists who love our west country. 
Make and Impact: Get Involved!
What to expect:
Upon arrival you will be given a map to a designated area.
A volunteer leader will greet you and assist you with directions should you need it. Please bring back all garbage to be taken out and weighed!
After the clean up we will meet back at for prizes, food, and a presentation from our local Conservation Officer.
If you need any more info or want to contact us please feel free to follow us on the following platforms:
Pinto Lake Staging Area
25 Minutes West of Windy Point, AB, just past the Cline River Bridge
From Nordegg Drive West along the David Thompson Highway (Highway 11) for 50 KM. A few km after you pass the David Thompson Resort, you will go over the Cline River bridge. About a kilometre after the bridge, turn RIGHT off the highway and follow the gravel road in and to the right to the large gravel pit parking area. 
When
August 19th, 2023
10 am: Meeting at the staging area. Garbage bags and gloves will be provided for those who attend.
1:00 pm: We will meet back at the staging area to give out prizes from our sponsors.
There are cleanups planned for the spring and fall. Check here or on facebook for dates!
What to bring
Most important: yourself!
Bring clothes for weather that can change quickly!
A garbage "picker" stick if you prefer and reusable gloves if you do not like the disposable ones we have for offer.
It may also be useful to bring rubber gardening/utility gloves, though we should have some.
The Annual David Thompson Clean up is organized by Jordyn Hansen & Konstantin Stoletov from the David Thompson Climbing Association.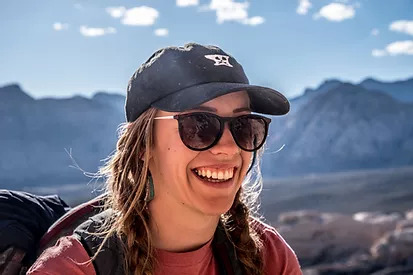 Jordyn Hansen
My need to be among the mountains started early. I grew up running through the forests of the west country with my brother donning a Davey Crockett inspired hat. My Dad would tell me stories about how brave and wise the wildlife is, stories that I now relay to younger generations.
 I didn't grow up climbing, I started only four years ago. When I was working in New Zealand I suffered a life changing injury that lead me to climbing. Since then the pursuit of climbing has consumed my life. I moved home (Central Alberta) nearly two years ago and began climbing in the DTC. It felt so good to be home.
To see the places you love disintegrate is disheartening, thats why I felt called to action. These landscapes are sacred and will change you, so, taking responsibility for and protecting the places I love feels as natural as breathing.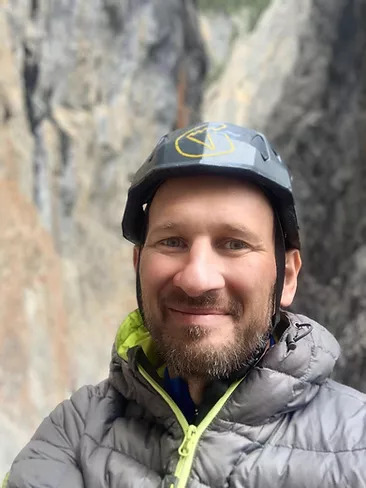 Konstantin Stoletov
I moved to Canada eight years ago from California where I called Joshua Tree and Sierra Nevada my home.  Before that, I spend a few years clipping rusty pins in Gunks, NY or exploring the caves in my home country, Russia. First thing that got me blown away when I moved to Alberta is the potential for new route development. Ashlar ridge, Jasper National Park was my first love where I put up three big sport multi-pitches. Three years ago, I came for ice climbing to Nordegg area and was not able to leave. The walls of David Thomson corridor have some craziest future lines and I am happy to drive here every weekend from Edmonton and be a part of the birth of a new climbing hot spot. Future Canadians 5.14 and 5.15 climbers will frequent these places and will thank us for our efforts. I am happy to be a part of David Thomson Climbers Clean Up to help make this possible!